Battery Watering Technologies
Watering Kits
U.S. BATTERY'S ON-BOARD WATERING SYSTEM BY BATTERY WATERING TECHNOLOGIES (BWT)
Innovative valve designs.
All BWT valves are manufactured with the highest quality materials that keep all working parts above the battery cell. The spark arrestor makes this the safest watering system available. The BWT system fits on every FLA battery we manufacture and on every configuration. Water flows through a single connection reducing labor cost by accurately filling each battery set in less than 30 seconds! The innovative clip-in valve makes installation of pre-strung systems fast and easy. BWT also offers several water gravity feed delivery options, the Gravity Fill System is ideal for a small number of batteries when a water source is not readily available. The 2.5 gallon gravity fill tank should be placed at least three feet above the battery tops to ensure sufficient water flow.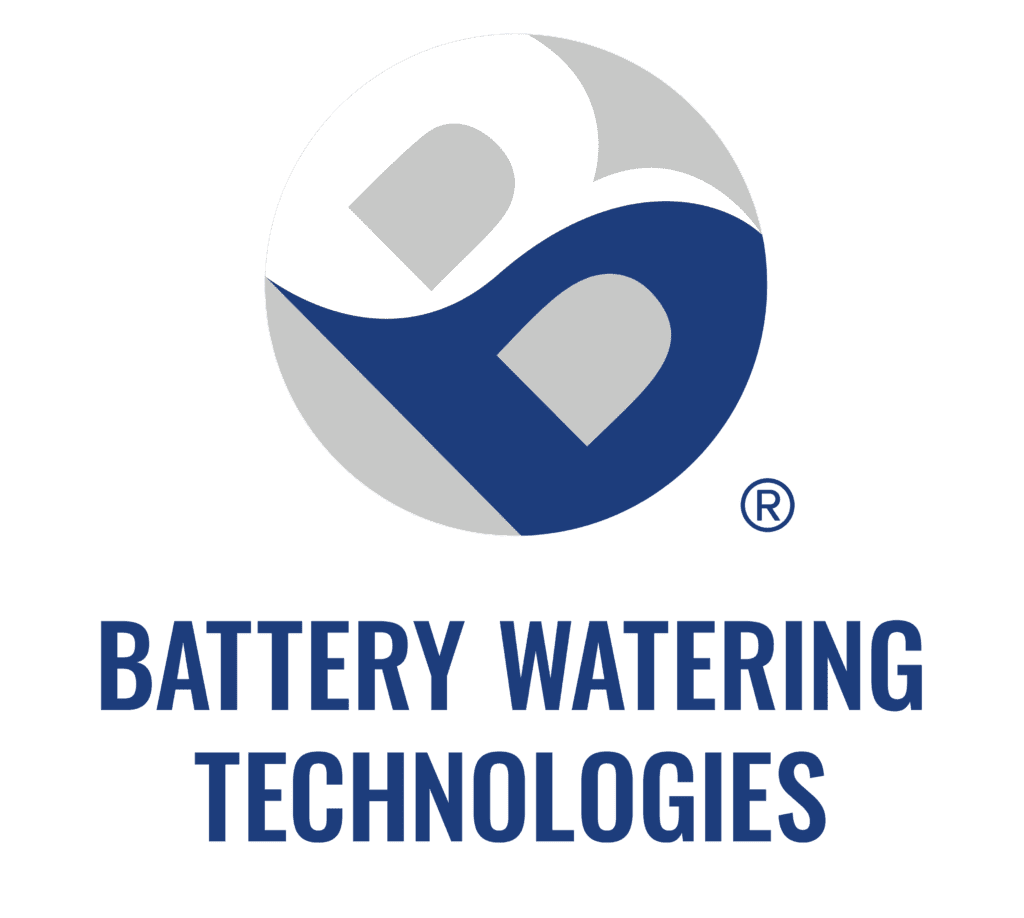 The Direct Fill Link features a built-in flow indicator and pressure regulator. The pressure sensitive handle reduces pressure down to 10 psi and will handle incoming pressure up to 100 psi. It connects directly to a clean* water source.
*See water purity recommendations
BWT STEP-BY-STEP INSTALLATION PROCESS