ESSENTIAL Li® Lithium-Ion Batteries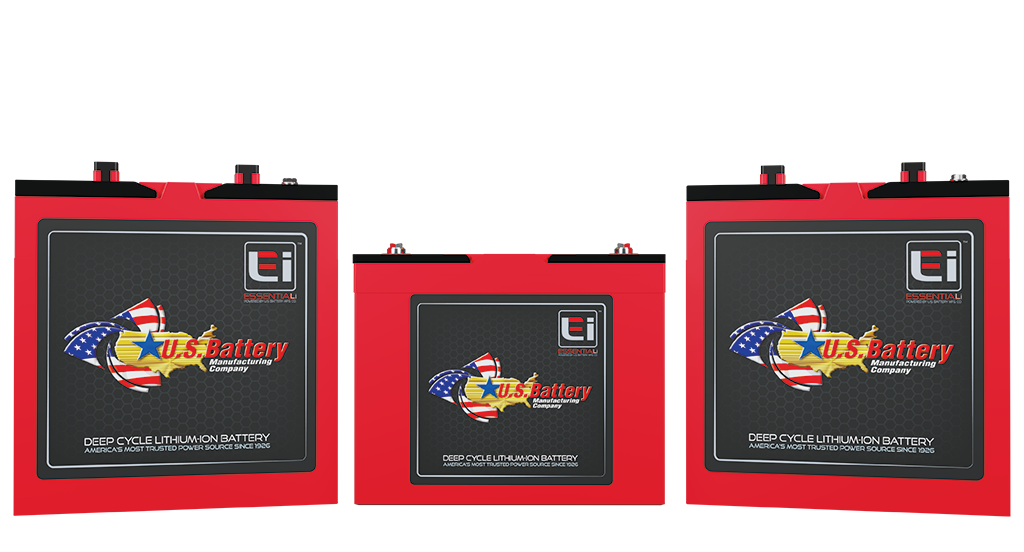 ESSENTIAL Li® The Only Battery You Need
U.S. Battery's exclusive new Essential Li® Lithium-ion battery line is engineered with safety in mind and features redundant control mechanisms and Lithium Iron Phosphate (LFP) cell chemistry, widely considered the safest and most robust option currently available. Each battery features an intelligent built-in Battery Management System (BMS) that monitors the status of the pack. The new line is designed to be a long-lasting, maintenance-free, lightweight, alternative option to Lead Acid batteries.
*Proper charging requirements should be followed
Reach full charge in as little as 3 hours.
INTELLEGENT BATTERY MANAGEMENT SYSTEM (BMS)
Delivers advanced cell balancing, and enhanced fault detection and handling for optimal performance.
ENGINEERED TO LAST LONGER
4 to 8 Year Protection Based on Model and Registration
All Essential Li® Lithium-Ion Batteries